Mask Fang - K636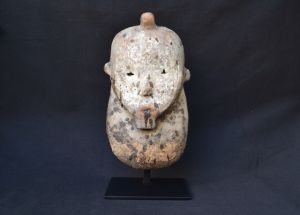 Description
Fang, Rio Muni region, Equatorial Guinea.
Asu-ngyel mask connected to the funeral rites. The lower part has a
kind of jabot which develops from the sides of the face to the neck, the
face is entirely covered with white clay, on the head a protuberance in
perfect symmetry with a beard.
Wood.
34 cm